Valentines Cast Biographies
Chris Elms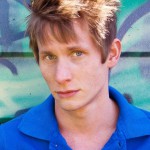 If you've braved any horror mazes in or around London then chances are you've come face to face with Chris already!  This Essex boy now living and working as an actor in London, fills spare time painting canvasses and theatrical sets. (Including the last one seen at the London Welsh Centre!)
2014 has so far seen Chris play a bizarre assortment of roles such as a nutty German professor, Edgar the serial killer and an unloved French mime. But Chris isn't just all play and no work! He's currently training for Tough Mudder in an attempt to raise £1,000 for the Merlin's Magic Wand charity for seriously ill and disabled children.
Saw Alive  Lionsgate
Scream  Merlin Entertainments
Captain Cat Under Milk Wood  Colchester Institute
Romeo  Romeo & Juliet  Colchester Institute 
Pete  Stardom The Musical  Braintree College
Harriet Olins
Harriet has just graduated from the one year acting course at The Oxford School of Drama. Harriet is a physical performer, who excels at improvisation and writes her own material.  She has just finished filming a devised piece set on a tube platform!
Tracks (short film)  Freddie Hall
Confession (her own writing)  Word for Word at Stratford East Theatre
Spent  Soho Theatre, Cordelia Monset
Annika Hillbrink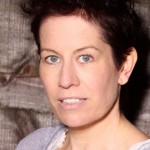 Annika started acting in 2012, after attending a course at Central St Martins by chance. Since then she has finished a year-long Meisner class and participated in several theatre and film productions.  She is looking forward to an exciting and eventful time ahead with further projects in the pipeline.
Cara  Modern Day Love  Sedos, Bridewell Theatre
Ruth The Homecoming  Sedos, Bridewell Theatre
Burn it Down – House of Trees  Music Video
Mother  The One  Smokescreen Pictures
Annabel  Bedlam  Exmouth Marketeers

Barry Clarke
Barry has been interested in acting ever since discovering Diana Rigg as Emma Peel in "The Avengers".
One of his ambitions was to appear in a Ken Russell film, which was on the cusp of happening when Ken up and died.  Even though acting was his lifes blood since being a teenager, Barry worked as a travel agent and then around the world for 13 years until he landed in London 20 years ago.
Tread Softly  Fan Museum, Greenwich
Hamlet  Galleon, Greenwich Playhouse
The Duchess of Malfi  Galleon, Greenwich Playhouse
The Erpingham Camp  Candy Kiss, Greenwich Playhouse
Michelle Jamieson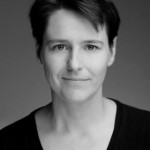 Michelle has been a starving artist for over 20 years, and now has a proper job at the council! However, She loves acting and performing and she will never give it up!
A few years ago she trained in "Playback Theatre", this is improvised performance based on audience stories.  She is an active member of Queer Playback Theatre.
I'm a keen cyclist, and borderline obsessed with the singer Morrissey.
Whats so Queer about being Queer?  Queer Playback Theatre
The Red Rose  Volventures Ltd
Queens Evidence  Artemis Theatre Co.
Kate & Mrs Jones  Shebang Theatre Co.
Macbeth  Shakespeare in Schools
Angelica Ryder
Angelica is an Austrian actress.  She moved to London eleven years ago, and is fluent in English and German.  Angelica has been training with acting teacher Sam Rumbelow since 2009, and is currently studying Arts and Humanities at Birkbeck College London.
Happiness in the a Tree House Dai 4 Films
We Danced in Narrow Spaces  The Fervent Arts Company
Hills Like White Elephants  mActing
Tim Fordyce
Professional actor for over twenty years, with a passion for all forms of theatre.  In the past has been a Nurse, Bouncer in a Strip Club, Exam Adjudicator and one of the best "Father Christmas'" in the business.
Shylock Merchant of Venice  Venture Wolf Productions
D.I. John Cronin  Crimewatch Solved  B.B.C.
The Bellman  Hunting of the Snark  Iris Theatre
Epicure Mammon The Alchemist  House on the Hill Productions
A Gunner in Battlefield Britain The Spanish Armada  B.B.C.
Patrick Neyman
Patrick graduated from Durham University with an English lit degree in 2009. He then studied at drama centre London, graduating in 2011. Since then he has appeared in several short films, plays documentaries and music videos. In 2013 he took a one man show to Glasgow which transferred to the Tabernacle in Notting Hill gate. He can be seen at 'Descent' next week Richmix, and has a few up and coming productions including playing Lysander in 'A Midsummer Night's Dream' on tour.
Pisanio (Cymbeline) and King Edward (Richard III), Cambridge Shakespeare festival
Aedric 'Silence' Brockley Jake
Various 'the collective project  The Pensive Federation
Prince/Paris Romeo and Juliet  Pot Kettle Black Productions
Man Hunter The Tabernacle Theatre
Sion Emyr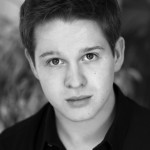 Sion Emyr is a young welsh actor who is finding his feet in the industry after moving to London to study. Sion is a Mountview academy of theatre arts graduate (BA Hons Acting). After graduating he has been involved in a number of projects A theatre tour of A Midsummer Night's Dream (Lysander) with shooting stars theatre company. A Romeo and Juliet film with Simply Shakespeare. Over the Christmas period he toured Wales with a welsh language Panto (Draw Dros y Don). After Valentines he will be returning to Wales to film a new TV series for S4C
The libertine  Mountview Academy
Bassett  Mountview Academy
A Midsummer Night's Dream  Lauderdale house
Romeo and Juliet   Simply Shakespeare
Draw Dros y Don  Martyn Geraint Theatre Company.
Henry Rylands
Henry discovered his love of acting at a very young age and spent most of his school career performing in various productions such as 'Merchant of Venice', 'That Face' and 'Into The Woods'.  After leaving school he went to study English Literature at the University of Manchester where he explored acting on film as well as continuing in theatre.
He moved to London in November and is currently involved in two theatre productions one of which will be shown later this year.
Waiting for Godot  The Yerrow
The Queen must die   Edinbugh fringe
Into the woods  Stahl Theatre.
Jamie Robinson-Burt - February 13, 2014